Post by agentf on Jun 18, 2018 13:47:05 GMT -5
Trust me, "sexual" definitely doesn't come to mind when I look at Trump. It's no wonder he has to pay $100k + per Playmate encounter. It would also be nice for Trumpites to stay focused when called out and stop blaming everyone else for his shortcomings. It could be a drinking game every time the word Clinton is emitted, which might actually make him more fun. Alas, I don't drink. And resorting to namecalling is also a bad trait of yours. Much could make me deranged, but Trump only musters disgust, same acronym though so its not too too hard

Haitians turned up in droves from the US, after Trump was elected but Puerto Ricans are Americans and very much his responsibility and he fails there too. He just has a problem with Latinos and blacks. And the irony today of the address from New Orleans where blacks after Hurricane Katrina underwent a similar treatment than Puerto Ricans. My question to the DHS is...how about trusting your border agency? If not, train them better if you think they're so inept at sorting incoming people. It's a bad vote of confidence, I find.
Otherwise, I hope the Spanish royals have a good stomach. May they enjoy their visit.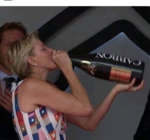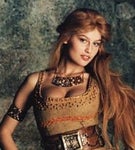 Yup, i figured the sugar daddy term would conjure a reaction. Of course, it's sexual and about Trump... Trump Derangement Syndrome. When did the Haitians show up? After the Clintons failed to use the funds they raised for Haiti properly?