World News
Apr 13, 2018 13:43:38 GMT -5
via mobile
Post by agentf on Apr 13, 2018 13:43:38 GMT -5
Update: nothing like a war to distract from Trump's attorney being criminally investigated, probably for setting up the poor, homely RNC Trump fundraiser and a Playboy playmate for a million dollar fraud, among many tricks quickly learned... Or to counter the release of FBI's James Comey's damning tell-all book or just delay impeachment at whatever the cost. When the UK realizes Putin wouldn't rehearse a poisoning on door handles, that he would probably test it on his own men and when its known who had knowledge the Russians kept track of Skripal for 5 years (Mossad) in what Skripal himself could have told you would be a lifetime consequence anyway... we will realize how flawed this march to war was. As a Sunni Muslim, I would trust no one in all this. Russia didn't reply to Israel two weeks ago. And Kushner went to the Seychelles to bypass Iran to speak to Russia. I don't envy Syrians that are under siege from every angle by criminals. Hasbiya Allahu Wa Ni'mal Wakil.
Even the strikes were illegal:
www.cnn.com/2018/04/13/politics/aumf-syria-congress/index.html
Someone should just publish the coordinates of Maralago...
. . .
I only have this to add. You can't underestimate Putin. In my opinion, in light of the Skirpal poisoning, I highly doubt he would follow that with a chemical incident in Syria. Its too obvious. I do however believe there were victims of a chemical attack. But the likelihood of ramping up the drama seems unlikely by such a cold head. Another unusual thing is Iran's interest in Syria, who was as liberal as pre-Revolution Iran, and even more than America was, probably due to the influence of the French, as was Lebanon. In light of the survival of the Skirpals and the majority of the chemical victims, it would be useful to study other avenues than causing more deaths IMO. If I were a powerful person, I would summon al-Assad to come explain himself. There is no upside to using chemical warfare as was used, for one, to score any points. And to revert to a father's methods is also so unusual for a second generation. I could be wrong, of course. But it all stinks.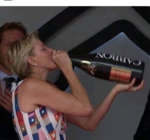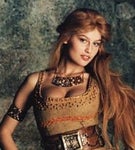 Some background :
www.bbc.com/news/world-middle-east-35806229
I simply had not heard of issues with Syria only in recent past. If the Arab Spring is to blame, shall we examine the solutions employed by other countries? It's a Pandora's box any which way.
I had never heard of the Sykes Picot agreement. Will read this, hope on weekend.